It's Monday morning. The first pot of coffee is brewed and your employees are sitting at their desks starting to dial into first weekly conference call. The office collectively holds its breath and waits in anticipation… The wait isn't long before the sound of a not so quiet "aghhh" fills the air.
Sure enough, the summer intern has spilt coffee all over her desk in an attempt to drink coffee, hold the receiver, take notes, and reach for the stack of client files that the West Coast office is referencing on the call.
If this sounds like your typical Monday morning, in which distractions amount and calls simply can't be completed in a professional setting, then it's likely time get good wireless headsets for your office.
From an employee's point of view, here are the five top signs that you should be looking for wireless headsets to help your employees maintain sanity at work.
Sign #1: My co-workers won't stop interrupting me!
When you are trying to make calls, there is nothing worse than a co-worker trying to interrupt you. Maybe he sits on the other side of the cubicle, maybe he is on the call with you, or maybe he is on his own call.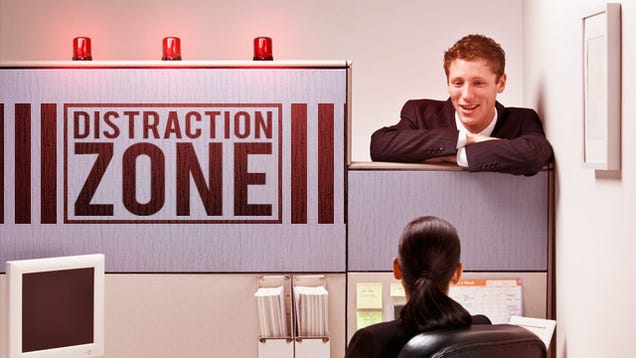 If you want to create unified communications between us and your clients, then the co-worker interruptions need to stop.
As the picture clearly shows, a wireless headset would have clearly stopped this co-worker distraction. Once a pair of the best business headsets are don, coworkers know it is time to stop chatting.
Sign #2: There is a total lack of privacy.
Have you ever felt like you needed to cover your ears every time you walked the office? I do. It happened recently when a co-worker delivered the same sales pitch 10 times in a row, and again when another co-worker had his buddy on speaker phone and I could overhear every detail about his weekend escapades.
To avoid earmuffs and maintain professionalism, I need the a good pair of headsets.
The best Jabra headsets can help you to block out distracting noise. Additionally, a wireless headset can help you to keep your conversations to yourself, so that the caller on the other end can speak freely, without being worried that his words are going to be overheard.
Sign #3: Come on, I basically work in a call center.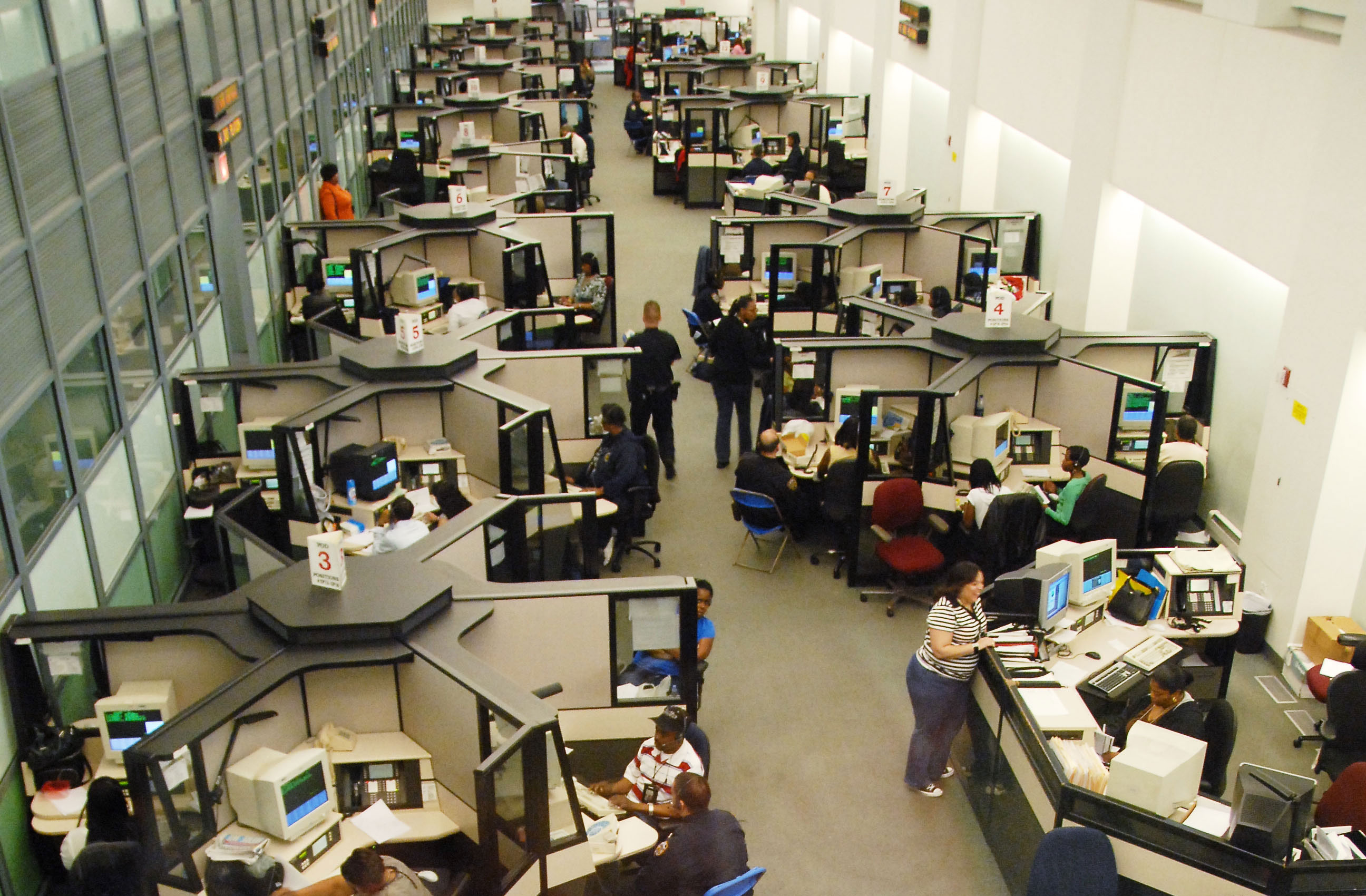 The running joke amongst us employees is that you need both hands to complete the task at hand.
However, occasionally you need to put someone on hold so that you can find a file, take a sip of your drink, or complete another task. Imagine if you weren't using wireless headsets? How could you efficiently complete your tasks when one hand is held-up holding the phone?
Headsets for call centers are simply a must-have. The Jabra GN9125 Flex NC is a wireless headset that features noise canceling capabilities. Eliminate background noise and easily complete your tasks without having to constantly put someone on hold.
Sign #4: Your speakerphone solutions simply don't cut it anymore.
Maybe at one point you read a 'How to save money' on office supplies article. Perhaps this article said that your busy work office could rely on conducting conference calls via speaker phones. Thanks, now we work in a very loud, distracting office.
Loud offices are incredibly stressful to work in.
Reduce the noise by using the inexpensive, yet very effective, Jabra GN9125 Flex NC. This wireless headset features a four-way conference call feature that allows you to conduct secure conference calls in any room of the office. Eliminate the stress that is associated with having every call on speakerphone, and, instead, choose the beauty of a good wireless headset.
Sign #5: I need to walk when I'm on important calls.
I'm convinced I make the best sales pitches when I have the freedom of pacing a few steps.
… But using a handheld phone makes pacing while one the phone a bit of a challenge.
As the above picture illustrates, getting tangled in the cord while you are simply trying to take a few stress-relieving steps is not a fun experience.
Fortunately, the Jabra PRO 920 is a great wireless headset that will give me the freedom I need to move about the office during phone calls. It provides clear audio and cuts off loud background noises.
Image sources: kinja.com, motherjones.com, cloudtimes.org, officeprinciples.com